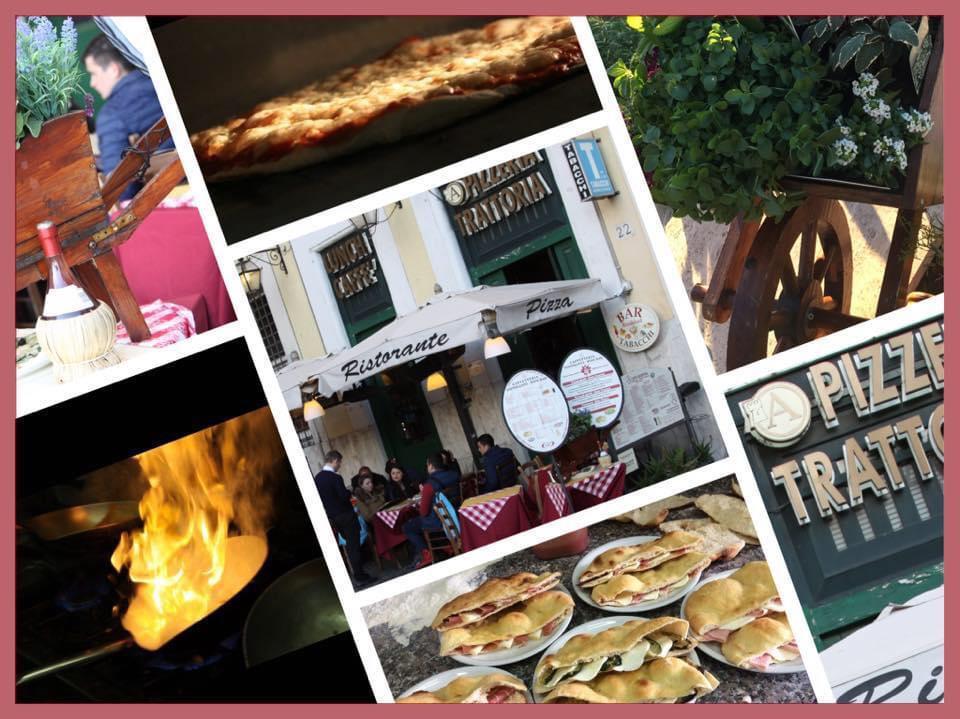 In the heart of Rome, surrounded by the Pathentheon, Piazza Navona, Campo de' Fiori, Trastevere, once you acrossed the Tevere river, San Pietro with its Vatican and Castel Sant'Angelo; at two steps from the Fontana di Trevi, Piazza Venezia, Circo Massimo, Colosseo with its Fori Imperiali; at a couple of minutes from the fashion's street like Via Condotti in the Piazza di Spagna and Via del Corso, near by Porta Portese, the famous market of the Roman Sunday, there is Largo di Torre Argentina.

In this magical place where you can admire the rests of the Antica Area Sacra where in the ancient times there were the Temples dedicated to the Gods and Theatres in basoreliefs, the Thermes bilt by Agrippa and a large place where were coming offeres grain to the plebus, tanks to the rich reserves accumulated during the conquer wars and where in 44 A.C. is coming killed Giulio Cesare, there is la "Trattoria della Torre Argentina". Trattoria-Pizzeria-Ristorante-Wine bar-Caffetteria-Tabaccheria

In the caffetteria of the "Trattoria della Torre Argentina" you can taste a great coffee not only at the end of your meal, but also at breakfast, with our desserts home made, all 100% natural products and brioches just went out of the oven.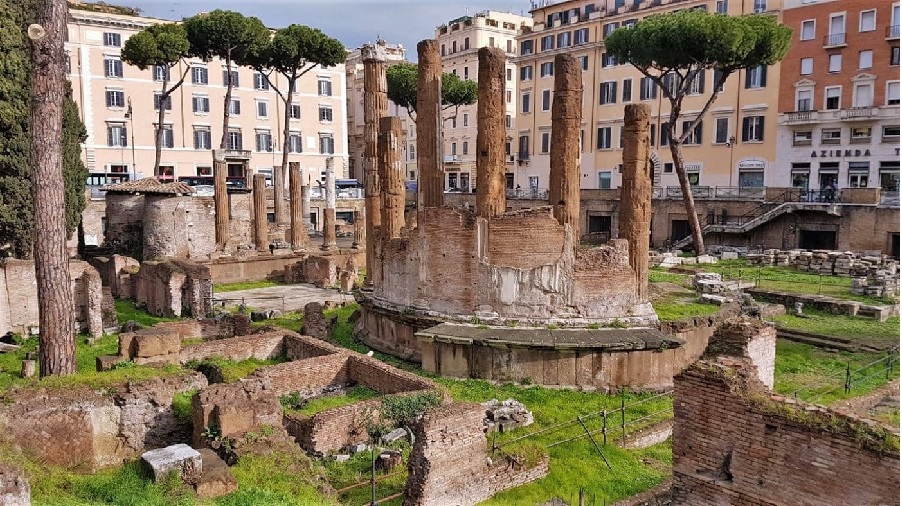 At the aperitif's time you can get here for a cocktail or to taste a good wine from our canteen, next to beautiful snacks, in our internal room, or at the exsternal tables facing the restes of the antica Area Sacra.

In our tea-room a very large assortiment of cakes can make you contents every evening, next to a good book, maybe just bought in the famous library Feltrinelli, right in front of our Restaurant, together whit a friend.or..maybe more friends, as far as we organize private parties including enjoyable buffet for all the occasions.

Our pizzas are also to take away.

Refreshments and catering service at home.

The turistic menus are very particulary studies, where the personnel very high qualified is able to sodisfy any of your necessity.

We are looking in all the ways to offer you pleasant moments during your day.

Your apreciatement is our fatisfaction...........

........ALL THERE REST TO SAY IS.......BUON APPETITO!!!!!!